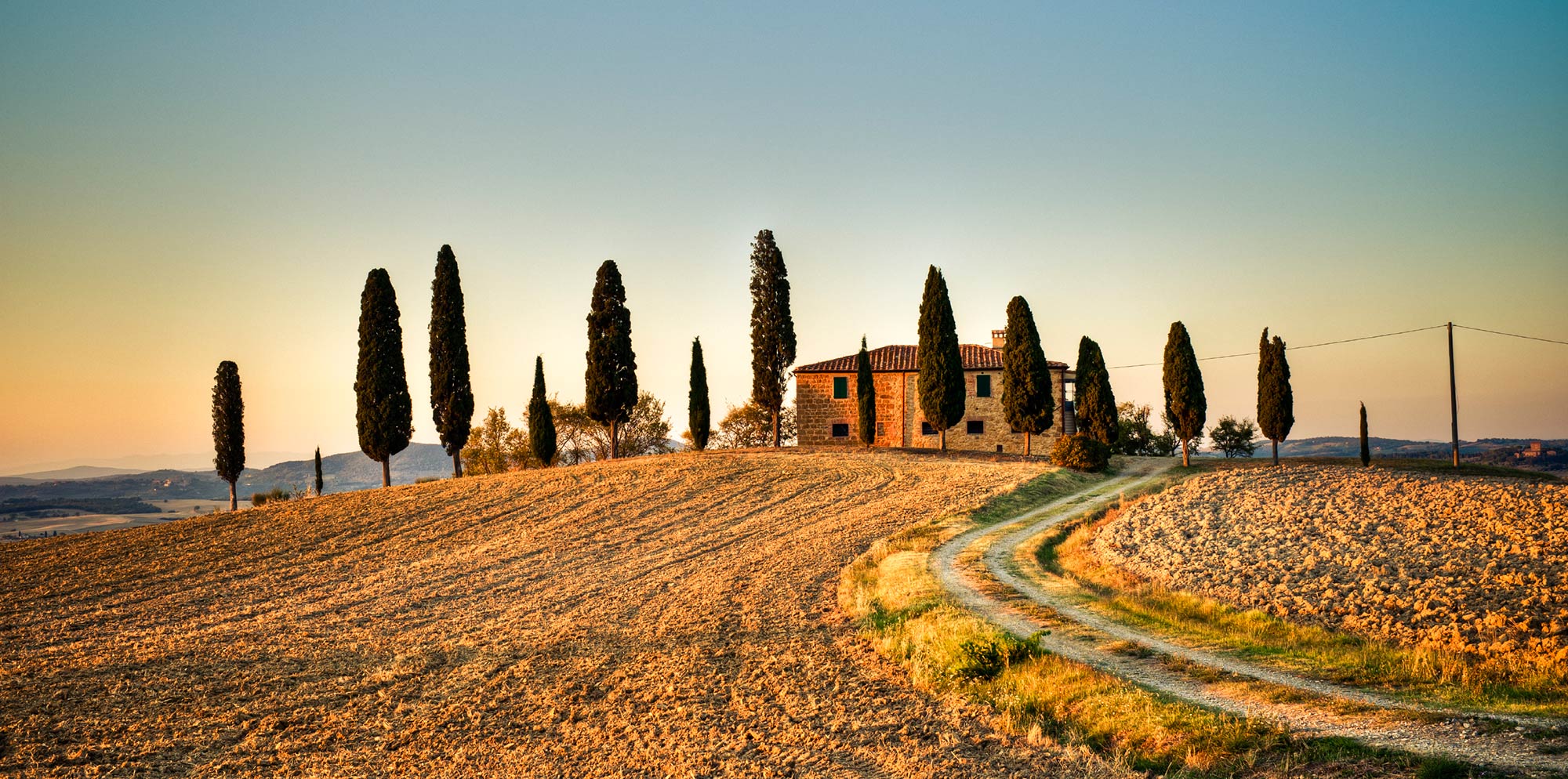 Do Dream Homes in Tuscany Really Exist?
You've spent weeks trawling the internet searching for that special dream home in Tuscany. It's an excruciating exercise as you are constantly sidetracked by attractive prices based on suspicious photographs, ambiguous descriptions and uncertain locations. When the trip to Tuscany is finally made for the viewings, you discover that your shortlist is nothing short of disappointing – wrong location, too remote, too big, too busy, too small, too boring, too expensive, too complicated. In sheer desperation you become easy prey for the estate agent. They start throwing all sorts of properties at you that are way outside your budget. In a polite way, you sort of agree to have a look. Slowly frustration leads to the "Oh God, just turn the car around" syndrome. So what's the ideal approach to this house hunting madness? Does that perfect house really exist? Will you really find that incredible bargain? Is there always a catch?
Whether it's a bolt-hole apartment nestled in a medieval village with breathtaking views or a secluded villa in a postcard location overlooking olive groves and vineyards, the criteria is really the same. Yes, these two idyllic properties will certainly have very different price tags, but what they do have in common is the "feel-good factor" for the buyer. You need to make the experience a special and magical one. Settle for no less than the property that gets you excited. A desirable location will bring plenty of happiness and open up lots of rental and resale opportunities.
Obviously you need to establish a few basic criteria such as location, budget and type of property. Try not to pivot your decision around unusual events or wishful thinking like "I must have a 5-bedroom villa for that family reunion" (that will probably never happen). Extra bedrooms will attract friends you never knew you had! Many home owners get frustrated with their free B&B service full of house guests expecting you to babysit them or take them to the tower of Pisa (5 times a year)! Focusing too much on budget will lure you towards mediocre or bland property in a second-rate location that will simply depress you. Restoration properties can be a wild card and need to be carefully assessed to understand how much expenditure is necessary to meet your expectations. Some house buyers regret the bottomless money pit that they signed up for, while others are incredibly proud of their restoration feats as they pull out 3 million photographs!
Like anywhere, location is numero uno. Try to get to know the area of a property you are interested in. Holiday rental websites are a great source as they'll tell you about the things to see and do in a specific area. Obviously they won't tell you about schools, banks or hospitals if these are important for you. Before committing, it's not a bad idea to rent a property in the area of interest to get firsthand experience. Watch out for properties that boast a magnificent view in their collage of photos. Sometimes the view is located 200m away and exact location can become an important game-changer.
One thing is for sure … it's a buyer's market right now as sales volumes have dropped by a staggering 53% since 2006, with house price erosion somewhere between 15% and 30%. That means the €350,000 villa may now have a €100,000 discount! The domestic Italian market has witnessed a sharp economic downturn, with many second homes being sold off in a bid to get much-wanted cash in the door. The situation has been further fuelled by distress sales of developers combined with the curtailment of bank lending. 2014 saw some weak signs of recovery with sales volumes edging up by about 5% in Tuscany. Recently published first-quarter sales volumes for 2015 have reported a 3.5% fall … a stark reminder of how fragile the situation is. The first 6 months of 2015 have seen a noticeable increase in house viewings for the overseas markets eager to find that amazing bargain.
There has never been such a vast choice of properties to choose from, with lots of bargains out there that match your wish list. You need to dedicate time, effort and lots and lots of patience. Tuscany has never been about the hard logic of ticking the boxes on a checklist. Use the creative side of your brain and always rate the properties using words like exciting, special, magical and desirable. This will guarantee that feel-good factor and make your decision a great one.