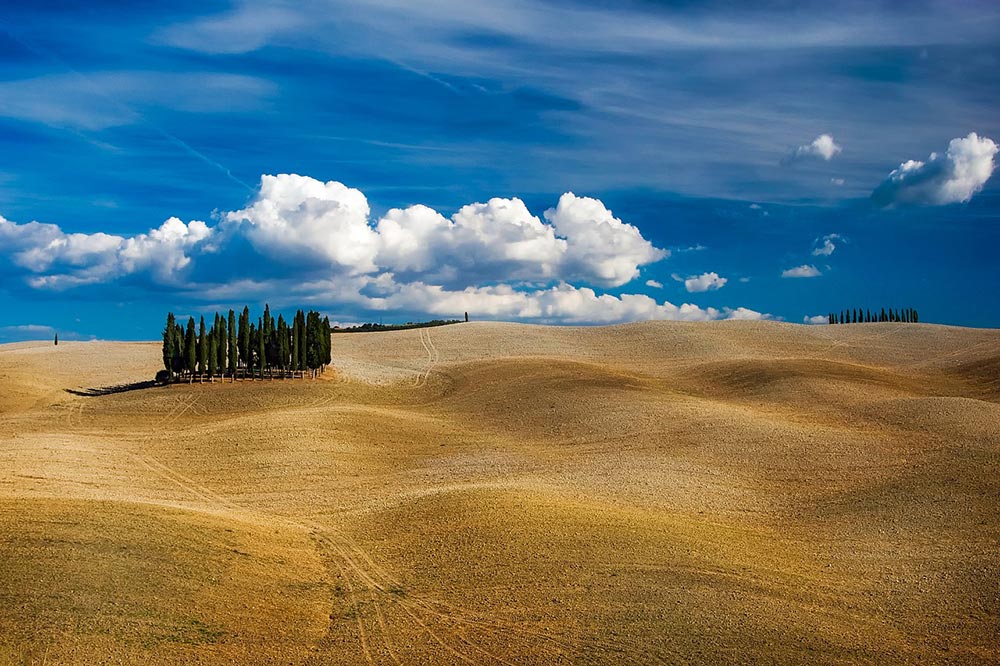 The "Bolt-Hole" Escape in Tuscany
Many overseas buyers strive to get a taste of Tuscany but fear the outrageous financial commitment that may go with such a dream. The good news is that there are currently lots of opportunities in Tuscany that may fit your budget. Owning a small apartment or "bolt-hole" can be the perfect solution. You can live inside one of the magnificent Tuscan towns or be nestled in one of the less-known medieval villages that are full of character and off the beaten track. Either location will allow you to enjoy proximity to shops, bars, restaurants and local markets. You can intermingle with the locals or simply watch life go by. Small is beautiful and provides a romantic getaway for couples, with little or no hassle. Just turn the key and enjoy!
So what do you really need to watch out for when buying? What kind of budget should you have in mind? Where are the best locations?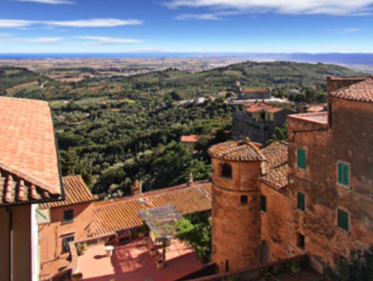 As a general rule, always aim for apartments that will require a minimum amount of works and will be ready to enjoy from day one with no more than a lick of paint or perhaps minor cosmetic works. Structural works will hardly ever justify the investment, time and effort and should be avoided. Electrical or plumbing will inevitably require chasing works and turn the place upside down in a matter of minutes, so make sure that everything works correctly before committing. Try to steer clear of gardens which will turn into mini-jungles when you are absent. A balcony or viewing terrace will require little or no maintenance. Locating a property with good train connections to airports gives you the benefit of dispensing with stressful car-hire and the infamous Italian driving. Cars can be replaced with bicycles, adding a nice touch of elegance and relaxation, especially in level towns like Lucca.
You want a peaceful and relaxing getaway, so watch out for noise. A sleepy-looking street during the day can suddenly wake up and become the centre stage to the town's nightlife or perhaps one of the venues for endless summer evening events. You might be thinking that triple glazing or other sound-proofing measures will solve your noise problems, until you discover that hot summers means sleeping with the windows open, where you can hear a pin drop outside in the dead of the night. Sometimes properties are physically split into apartments, following a division among heirs. Such divisions are often done using simple partition walls that easily transmit noisy conversations next door or the toilet flushing in the middle of the night!
To utilize an apartment all year round in Tuscany, you'll need some sort of reliable heating system, so make sure that you get it checked before buy­ing. The same goes for the condition of the roof. This could be a hidden expense, so try to understand what your percentage contri­bution would be. Parking should never be taken for granted. You will need to know if there is designated parking for the apart­ment or where the closest residential or free parking spaces are located. In larger buildings or developments, you may find that there are condominium rules or agreements in place with a dedi­cated administrator, so get a copy. Sometimes these will prohibit owners from subletting the apartment, which may be an impor­tant consideration should you wish to contemplate holiday rentals. Check that there are no arrears against the upkeep of the prop­erty by obtaining a declaration from the administrator. He or she will also be able to inform you of any upcoming improve­ment works being considered.
A budget of €110,000 will offer you a vast selection of properties. Currently there are up to 30% discounts on small apartments when compared with 2006 prices. Back then, a well-located apartment costing €130,000 was literally sold in minutes! You will normally be searching for one bedroom, kitchen/dining room, bathroom and perhaps a small storeroom or closet. These apartments are in the 40sqm to 60sqm range with a current price tag of anywhere from €60,000 to €120,000. A vista overlooking the historical centre or a sea view may have a small surcharge but will add the "wow factor" and make the apartment a much more desirable place to stay in.
Sometimes you will note that the apartments for sale do not have the characteristics for dwelling use. In fact, there are a number of strict criteria that need to be adhered to when converting a property into a dwelling or civile abitazione. Such factors normally include a minimum floor area, ceiling heights and natural illumination, so make sure that you are not purchasing a cellar or office! If in doubt get it checked out!
"Bolt-hole" escape means no guests to contend with. Having said that, there's something really cool about handing the keys to a family member so they can enjoy a long weekend in Tuscany.
There has never been such a favourable moment for making investments in Italian property, with a weak euro combined with heavy price erosion. Such a small outlay could make you the proud owner of a magical piece of Tuscany, providing a unique insight into this amazing part of the world for you and your family.